Platform for the electronic operations of state administration bodies – eGOP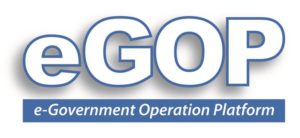 Who is eGOP intended for?
eGOP is intended for state administration bodies, local and regional self-government units, public authority bodies and all enterprises that provide public services to citizens and businesses.
The solution is intended to establish effective, contemporary electronic operations in government bodies.
Examples of good practice
Why eGOP?
The platform is designed as an integral system for electronic operations, aimed at providing high quality public services for citizens and businesses. It allows for the establishment of the desired level of informatisation of public services, from levels of information displays to levels of targeted, automatic proactive services.
Improving operations
Standardisation of office business processes
Increasing the quality of executed tasks
Measuring effect from the individual level to the organisational unit
Increasing the satisfaction of customers and participants in the process
Savings and transparency
Reduces the number of errors and complaints
Reduces costs (electronic exchange of documentation, reducing paper and toner consumption, etc.)
Transparent operations
Increases the use efficacy of infrastructure
Simpler reporting and business analyses
Increased capabilities and flexibility to react to numerous changes in the environment
Establishing the preconditions for complete electronic operations and the exchange of information with legal entities, citizens and state administration bodies
Characteristics
eGOP is an open, modular, highly integrated platform that ensures interoperability and standardisation, and establishes efficient, contemporary electronic operations of government bodies. ISO 15489-1:2016 Records management is a certified platform consisting of two systems: eGOP10.x and GDPR@eGOP10.x.
Functional characteristics
Case management system (CMS)
Document management system (DMS)
Business process management (WMF/BPM)
Organisation, credentials and classification management (MDM)
Advanced reporting with trend and KPI tracking
Connectors with DII: e-Građani (NIAS and OKP), OIB, e-Pristojbe
e-Usluge: e-Podnesak (internet portal for clients), eOtprema
Electronic authentication and electronic signatures
Connectors to national platforms: e-Račun, ZUP IT
Connections with other systems (SOAP and REST integration interfaces)
Non-functional characteristics
Mobility – usability on a wide spectrum of devices and internet browsers
Regular legal alignments (legal team)
Regular technological alignments
Regular functional upgrades in roadmap development
High security (compliance with ZSIS requirements)
Reliability and accessibility
Performance and scalability (capacity for 30–10,000+ users)
Compatible with cloud infrastructure
Modern technological basis supported by the leading world suppliers
Get to know eGOP
Who uses eGOP?
The platform for digitalisation of business processes and documents is used by: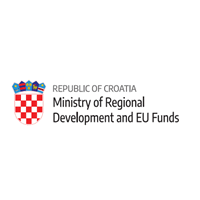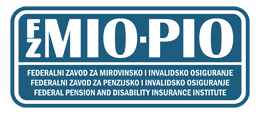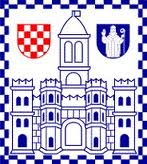 Let's start!
By discussing your needs we can propose your optimum solution.