Overall customer experience management system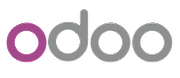 Who is Odoo CRM intended for?
Odoo CRM is primarily intended for small and medium businesses in the private sector.
Why Odoo CRM?
Odoo CRM places the customer at the centre of operations. It enables the management of sales potential, facilitates closing sales deals and provides exact analytics allowing for sales forecasts and achieving sales targets.
Precise analytics
Enables the use of analytics to take action and make better decisions
Control panel design gives full insight into operations and customer relations
Creates simple reports in real time that everyone can understand and can be shared within the organisation
Do more in less time
Arrange sales activities based on calls, meetings held, e-mails sent, messages, offers, etc. All information is available at one place for individual opportunities. Clicks on the website, received e-mail messages, etc.
Real time overview
Evaluate sales results and get insight into the next planned sales activities. Insight into the accomplishments of individual sales teams and how sales targets are met.
Easier communication
Manage contacts with customers and communications via chat. Insight into sales records, sent offers, etc. Real time sharing of ideas and documents. Sharing experiences and missed information during absence with sellers.
Benefits for managers
Transparency and easier monitoring of sales results
Increased value of the customer base
Optimisation of the sales organisation and resources
System flexibility and adaptation according to internal KPIs
Increased efficacy and success of the overall sales process through standardised sales activities in specific phases of sale
Easy to use
Real time reporting and overview of results